Just thought would share an Article that appeared on Rediff on the greenest cities in India and which included my lovely City, Jamshedpur.
(Note: The rediff.com Link can be accessed by clicking on the title of the blog.)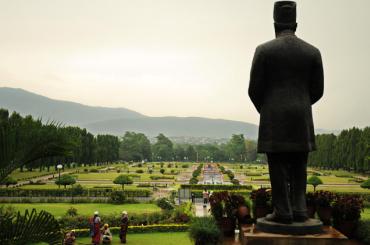 Jamshedpur
The city founded by late Jamshedji Nusserwanji Tata, is a planned industrial city. It is also known as Steel City and TataNagar.
It is located on the Chota Nagpur plateau and is surrounded by the picturesque Dalma Hills. Subarnarekha and Kharkai rivers border the city on the north and west parts of the city.
Jamshedpur was declared the seventh cleanest city of India for the year 2010 according to survey by the Government of India.
It has been selected as one of the cities for the Global Compact Cities Pilot Programme by United Nations, the only one to be selected in India as well as the entire South-East Asia.
The major attraction of Steel city are Dimna Lake, Jubilee Park, Zoological Park and Dalma Wildlife Sanctuary, which is a dense forests in Jamshedpur and rich in flora and fauna.
The responsibility of conservation and maintenance are taken care of by Tata Steel.